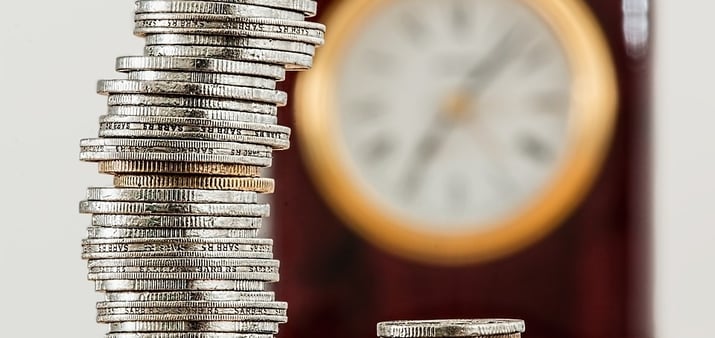 Are you dreaming of owning a second property – maybe a holiday home? A place you can escape to with family and friends? Perhaps you've reached the stage where your children are leaving home and you'd like to buy a place for them as an investment. A second property investment also brings financial benefits as the value of your property increases and the size of your second mortgage reduces or stays the same.The most common way to buy an investment property without a deposit is to use your existing home equity to purchase a new property. A line of credit loan allows you to borrow against the equity in your existing home and you only pay interest on the amount you draw. This process is called leveraging and it's easy to do if you have equity in your current home.
How to use leveraging to avoid paying a deposit
Leveraging the equity in your existing home to purchase a new investment property is a simple concept. Your home's equity is the difference between your current property's market value and the balance of your mortgage. If you've owned your own home for a few years, there's a good chance you've already built up a reasonable amount of equity and you can use this to purchase your investment property.
So what exactly does leveraging your equity mean? Essentially, it's borrowing to increase the potential of return on your investment, in this case, your second property. For example:
Imagine if the existing value of your home is $500,000 and the balance of your mortgage is $300,000.
The difference between the two is $200,000 and this is your home equity.
As an investor, you can access up to 80 per cent of this amount without having to pay Lender's Mortgage Insurance, leaving you with $160 000 to use as a deposit on your second property.
By using your equity in this way, you minimise your risk as you're not using your actual cash reserves or savings. Saving for a deposit can also take a long time and in that period the price of the property you want to buy may increase substantially. So by using the equity in your home, you benefit by getting into the property market now, at today's prices, and you can enjoy the increase in property values that time brings.

Do your due diligence before you purchase

Plan your purchase: Before you plan to buy, look at the property market. The slowdown in growth across most areas of residential properties makes this a good time for property investment. If you're planning on buying a second property for children who are about to leave home, you can take advantage of the lower property prices and the First Home Owner Grant boosts of $14,000 and $21,000 to make a wise investment.

Research: Researching your second property investment is just as important as it was when you bought your first home. You need to have a clear strategy. Are you buying to take advantage of potential rising prices and then planning to sell? Or are you buying for the long haul? Whichever is the case, ensure you're buying in a suburb where the property is predicted to hold its value and escalate in the long term.

Consider your cash flow: You won't need a deposit if you leverage the value in your current home, but you still need to be in a position to manage the second mortgage. To minimise your risk, make sure you are in the position to earn enough income to cover both your first and second properties' mortgages, as well as cover your cost of living.

If owning a second property interests you, contact us today for a complimentary home loan assessment to discover how you can free up the equity in your home with a line of credit loan for the purchase of your second property investment.

CLICK HERE FOR A FREE HOME LOAN ASSESSMENT

Disclaimer: The information provided in this is article is general in nature and is not intended as financial or investment advice and should not be relied on as such. You should always seek your own independent advice from qualified specialists as per your own specific circumstances.