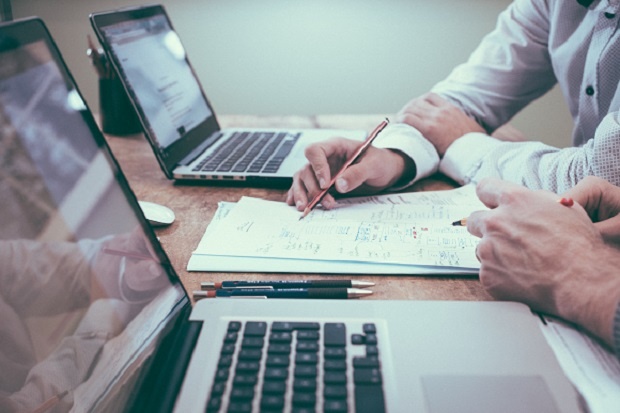 Do you want to tap into your home's equity to pay off debt and fund those much-needed (and long dreamed of) home refurbishments? To help you find the best mortgage refinance deals to suit your financial needs, you'll have to enlist the help of an experienced mortgage brokerage.
But how do you go about selecting the right home loan company for the job, especially when a 'quick' Google search results in thousands of links that you'll need sift through?
We recommend that you ask the following questions to streamline your selection process.
Does the broker have a good track record?
To help you make the most informed decision, your broker should be able to demonstrate several years of experience in the industry and be fully qualified. A good broker should also be confident when explaining product choices and pricing. If they don't appear self-assured, then they may lack experience.
It's also a good idea to request testimonials from previous clients (these are often listed on the company website) as this will provide you with some invaluable insights.
Does the broker have a diverse lending panel?
You can tell a lot about a mortgage broker by size and diversity of their lending panel. A good mortgage broker will have access to a range of products through a wide panel of lenders with which they are accredited. Brokers with a limited panel of lenders should be avoided.
Collins Home Loans, for example, has access to over 30 AAA+ lenders. This allows us to compare hundreds of home refinance products, from a variety of lenders, to offer you a selection of the most competitive mortgage refinance deals possible.
Is the broker licensed and accredited?
Your mortgage broker must carry an Australian Credit Licence (ACL) or be a licenced 'credit representative' of a company that holds an ACL. And your mortgage broker should have, as a minimum, a Diploma in Financial Services Mortgage Broking and be a member of the Mortgage & Finance Association of Australia (MFAA).
At Collins, we actively adhere to the MFAA Code of Practice, as well as ASIC's responsible lending guidelines. Not only is Collins a full member of the MFAA, satisfying all its relevant criteria, but, as CEO at Collins, I am also an official MFAA Fellow.
Is the mortgage brokers transparent about their consultation fees
A mortgage broker's service is generally free to consumers. If any fees are payable, make sure that you clarify what this is for – as some specific products may attract fees.
Mortgage brokers are paid a commission by the lender and these fees must be disclosed to the borrower at the start of the home loan application process. Beware of mortgage brokers that do not supply you with a Credit Guide and a Credit Assistance Quote that outlines all the fees payable.
6 key questions to ask your mortgage broker
How long have you been a mortgage broker?

How many lenders are you accredited with?

What are your qualifications and are you a member of a peak body?

What are your fees and commissions?

What steps will you take me through to secure my mortgage refinance?

Can I see some testimonials from past clients?
Contact us today for mortgage advice on how you can free up the equity in your home loan.