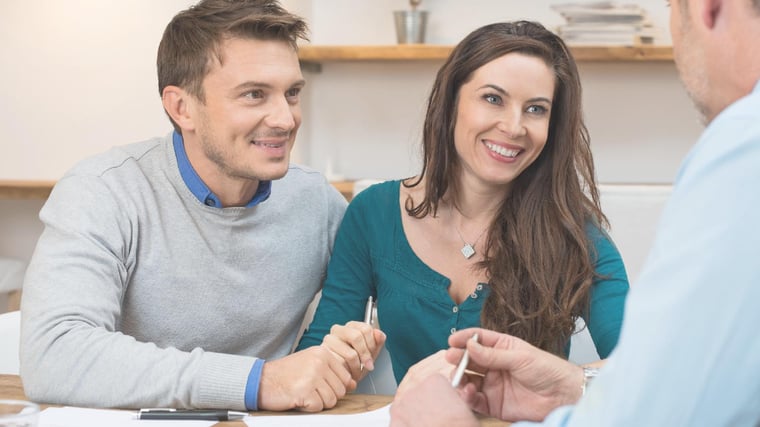 With official cash rates at an all time low, now could a good time to review your home loan needs, even if its just to make sure it is still helping you achieve your financial goals.

The idea of refinancing your mortgage can be a bit daunting, but it is important to realise that refinancing your loan at the right time can not only lower your monthly payments and help with your monthly budget, but it can also save you thousands of dollars in the long run. On top of this, refinancing you loan offers the opportunity to tap into new features such as offset accounts and the ability to have your salary paid directly into the loan.

INTEREST RATES ARE AT AN ALL TIME LOW

For years now, we've been hearing that interest rates will be on the rise, and although there have been some small increases, you're still in a great position to drastically lower your interest rate. The general rule is if your mortgage interest rate is more than one percent above the current market rate, you should consider refinancing.

IT'S NOT TOO TIME CONSUMING.

Refinancing is as simple as paying off an existing loan and replacing it with a new one to improve your circumstances. Changes may include taking advantage of lower rates, shortening your loan term, adjusting repayments on your loan, so you can own your home sooner; accessing equity to purchase a new property or do a renovation; or taking out a loan with added features such as an off-set account or redraw facilities.

Your should consider refinancing when:

If your interest rate is greater than .75% above a current rates.
If you want more out of your deal. Consider refinancing if you need a bit more flexibility in your loan arrangement, such as line-of-credit or a redraw facility.
If you need extra cash or equity in your home
If you need funds to use for investment purposes, school fees, renovations and other important matters.
If your circumstances have changed. If a significant change recently happened in your life (such as marriage or a job change), maybe it's time to change your loan, too.
If you are unhappy with your current lender and don't feel like you are getting the service you need.
If you need to consolidate debt. Refinance your loan if you need to roll other higher interest loans (like credit card loans or personal loans) into your home loan.
Rob Emmett, CEO of Collins Home Loans says, "It is prudent to review your mortgage at least every two years, even if it's just to check that your mortgage is still achieving your financial goals".
An initial call with a mortgage broker to see how rates compare will only take a few minutes. The refinance process will likely to be more streamlined, compared to when than when you applied last time, as lender technology has improved the speed and agility of the application process. And besides, isn't the amount of money you could save worth the time and effort?
INTRODUCTORY RATES CAN BE REFINANCED, TOO.
Seeing your rates increase after the introductory period can be incredibly stressful and place a squeeze on your budget. Many people assume they're stuck, but as long as you are past the two year claw-back period, these loans can also can be refinanced, just like fixed-rate mortgages. You can even switch to a shorter term fixed-rate mortgage, such as 15 or 23 years. The longer you're planning to stay in the home, the more sense it makes to look into refinancing.
GET AN OBLIGATION-FREE HOME LOAN ASSESSMENT
Devoting 15 minutes of your time to reviewing your home loan could save you thousands of dollars, or at the very least, offer you peace of mind that your existing home loan is still meeting your financial goals. Contact Us here to arrange a no-obligation review of your current loan.