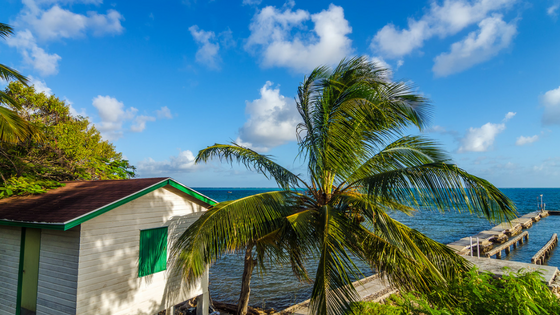 A holiday home can't just be a good investment, it must also capture your imagination.
One of my favourite pastimes when I visit a new place is to look in the window of the local real estate agent at the properties for sale. And my all time favourite time to do this is when I am on holidays.

As it turns out, I am not the only one who gets swept up in the dream of owning property in exotic locations. It's not uncommon to go on holidays and in an act of impulsiveness, end up purchasing a holiday home. Whether it's a beach house, a log cabin or a ski lodge … it's very easy to get caught up in the romance of buying a lifestyle asset.
So in the spirit of better decision-making, lets take a closer look at the upside and downside of buying a holiday home, both from a lifestyle and investment point of view.
THE UPSIDE
Passion for the area - Ian Stewart, Director of Great Ocean Road Real Estate is a firm believer that passion for the area/location must play a large part in the decision to buy a holiday home.
"Buying a holiday home can mean so many things to different people, but in all cases there has to be an underlying passion for the area" he says. "If a buyer is only looking for the highest yielding returns, they would look elsewhere. A holiday home investor, has acknowledged a number of other unique benefits of the area that will contribute to their lifestyle." he says.
Rental options - Short term holiday rentals are the bread and butter of any holiday home investor and so it will be important to get a clear idea as to what rentals you could expect during peak periods. Short term rentals are by far the most effective rental strategy for holiday home owners but it is important to consider a few important points:
How long is the peak period? Different holiday spots have different peak times and it is important to understand what those are before you decide what and where you buy. Is it a summer destination or winter? Does it do well at Easter and school holidays as well as Christmas?
What is the rental return? How many weeks would you need to rent the property to off-set costs? In order to get the most rental return you need to be prepared to rent it out as much as possible during the peak period. Are you prepared to sacrifice family holiday time and only use it in the off/shoulder season?
Capital Growth - for well located holiday homes, there is well documented appreciation in value over time. But purchasing in the wrong place can be costly, so it is important to do your home work.
Tax benefits - As with other investment properties, most property expenses can be offset against rental income for tax purposes, including interest on any loan used to buy the property.
Lifestyle benefits - it goes without saying that a holiday home can provide substantial benefits to family life. Childhood memories can be built on the years of returning to the same holiday location, reconnecting with the same friends. My own personal experience was driven by lifestyle and family benefits and we bought our own holiday house with those in mind. I recall our accountant was more keen on us buying an inner city investment property than a holiday home. And whilst making a return was definitely a factor, it was only one piece in the puzzle.
THE DOWNSIDE
Like any investment, there is always risks associated with buying a property. Lack of capital growth and the ability to get consistent rentals are two such considerations.
Lack of capital growth - The best way to off set any limited capital growth is to make a commitment to the long haul. You are more likely to see good returns if you aren't in a hurry to sell.
Inconsistent rental income - An empty holiday home is opportunity lost. But with the rise of short term rental sites like AirBnb, it is easier to promote your property and make it work harder. Choosing a location that offers off-season rental opportunities is also important. Look for locations that offer off-season fun runs, road cycling and mountain biking events, hiking, conferences and so.
Management and maintenance costs - You will need to factor in management and cleaning fees to your investment, although once you secure appropriate management arrangements for the property, it can quickly becomes a "lock and leave" investment.
You will also need to consider council rates and any capital improvement costs. There is also the consideration of paying land tax, which applies to any property that is not your principal place of residence. This amount varies from state to state but it can be substantial.
Lifestyle downsides - renting out your property can take the gloss off having your own holiday home in a number of ways:
You may have to give up some peak holiday time in order to pay the bills.
You will also need to compromise on furnishings and the ability to leave you own items around.
General wear and tear may increase.
Lack of spontaneity - pre-booking in advance to lock in your owner/booking dates.
Having to leave the place rent-ready each time you leave (or pay for cleaners after your departure.
The final word comes from Ian Stewart from Great Ocean Road Real Estate, "With the average age of Australian men and women at just over 80 years, to me a lifestyle asset such as a holiday house, will always override a per-centage point "here or there" and provide immeasurable family fun for generations!
For information and advice on buying a holiday house as an investment, contact one of our specialist mortgage brokers for no obligation assistance.