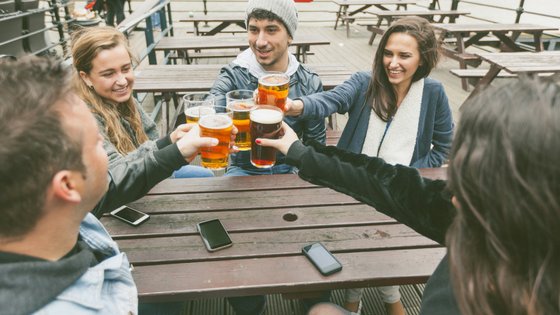 If you are struggling to save enough for a deposit to buy a property there are a number of non-traditional methods of property ownership that you could consider. According to Rob Emmett, CEO of Collins Home Loans, "there are a number of alternative ways to fund your property purchase, which can be a good solution for many that are just starting out on their home ownership journey", he says.
1. Guarantor loan
A guarantor loan is when a family member (usually parents) guarantee your loan using the security from their own property asset. With a guarantor loan, you provide your deposit (or no deposit), and your guarantor puts forward an agreed portion of their property as security, allowing you to go into the loan with a larger deposit, and if your deposit is 20% or above, avoid Lender's Mortgage Insurance (LMI). Read more
2. Co-ownership
Property co-ownership is when two or more people (friends or family) share the ownership of a property. This enables you to combine your borrowing power to take out a loan for the remainder. There are a number of important aspects to co-ownership including the fact that each individual carries liability against the entire debt, so it is important to be clear about the pros and cons. But when done correctly, co-ownership with the right people can be a positive and successful experience. Read more.
3. Vendor's terms
Vendor's terms is a form of lending in which the seller of the property, in effect, finances the purchase for the buyer. Most commonly the seller takes a cash deposit upfront and then sets a payment plan in place for the remainder. The buyer can then move into the property instead of continuing to pay rent elsewhere. It's worth noting that in most cases, the buyer won't go on the title or gain access to that equity until the final payment is made. The First Home Owner Grant can usually be included as a source of the deposit provided by the purchaser.
The benefits to the buyer is that it provides an alternative path to home ownership and the benefits to the seller is that when property sales are slow and they can arrange a quicker sale at the price they want.
This model has also been used by property developers who use this technique to sell off the plan properties, which facilitates entry into the home ownership market for those otherwise unable to participate.
Always seek independent legal and financial advice before buying or selling a property under vendor terms. A legally binding contract must be put in place in order proceed down this route.
4. Buying off the plan
Buying off-the-plan means you can sign an off-the-plan contract of sale and secure the ownership of a property, for a small down payment - without having to settle for an extended period of time. The longer settlement period can provide much needed time to save and therefore reduce the amount you have to borrow in the long term. The other added advantage of buying off-the-plan is that in some circumstances, you may be eligible for stamp duty exemptions.
According to Tim McIntyre, in his article, the Trick to buying off the plan, "Buying off the plan can be a strategy that works for many investors. Naturally, you have to do your regular research to ensure that the numbers work for you, including finance, return, growth potential, gearing, depreciation benefits and so on. In addition, the complex nature of an off the plan purchase means you should conduct a range of other checks to make sure the investment runs as smoothly as you wish".
He also recommends that "...you read and understand these plans before signing the contract to make sure you are satisfied with the level of disclosure the developer has provided to you."The level of detail can vary in terms and it is important that you understand the fine print in the contract as developers often retain the right to alter to alter the fixtures and finishes.
5. Buy to invest
Purchasing an investment property, instead of one to live in can be a clever way to enter the property market. Whilst you still need a deposit, the rental income can substantially offset the mortgage repayments, not to mention some of the tax benefits through negative gearing. This is really only viable if you are living with family and have reduce rent. Learn more about investing in proerty here.
Next steps
The next step is to speak with a mortgage specialist who will assess your current financial position, including your borrowing capacity and arrange a pre-approval for you to purchase a property with confidence. If you would like to discuss your own property scenario, feel free to contact one of our mortgage brokers to talk through your situation.
Disclaimer: The information provided in this is article is general in nature and is not intended as financial or investment advice and should not be relied on as such. You should always seek your own independent advice from qualified specialists as per your own specific circumstances.